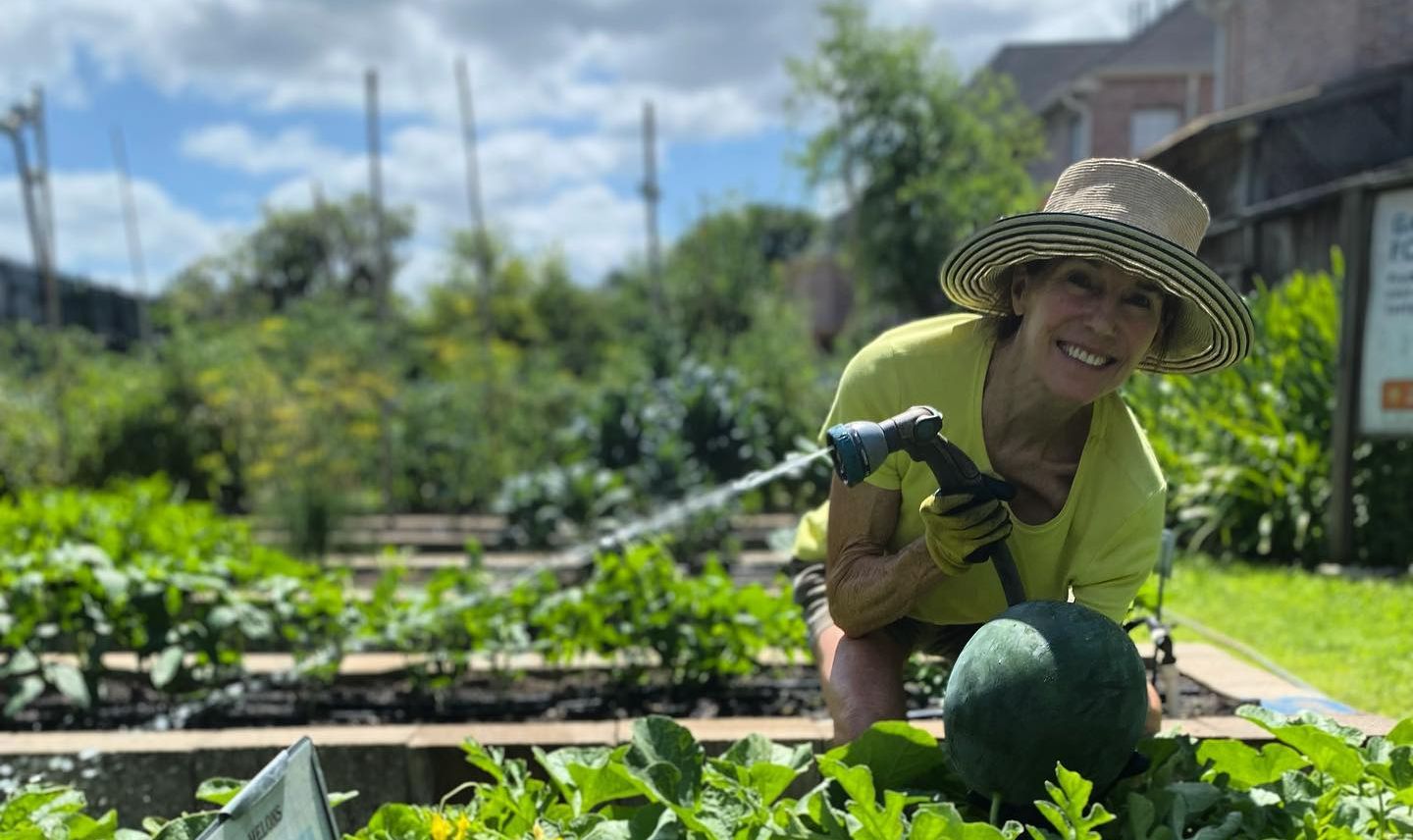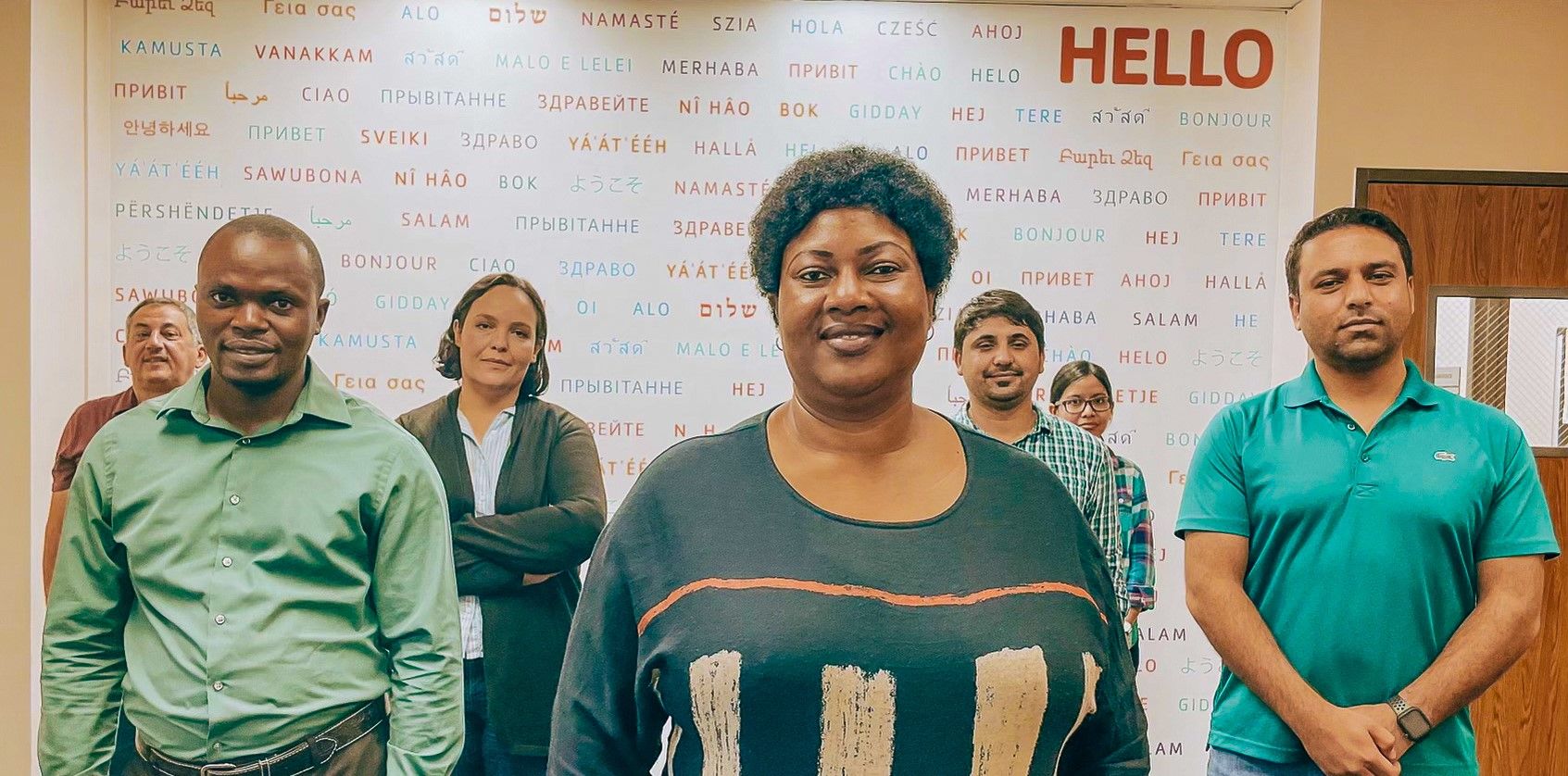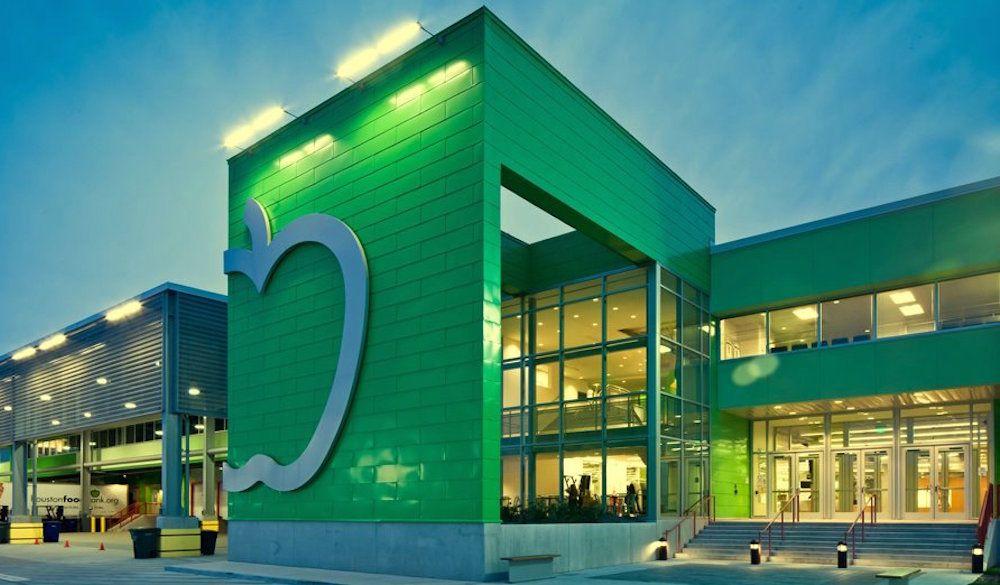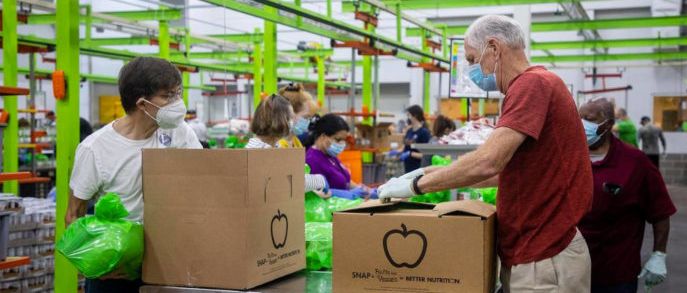 2023 Philanthropy Live!
Sponsor: The Redwoods Group
Created in 2011, Philanthropy Live! offers community service projects annually in the cities hosting NAYDO Conferences through the generous support of founding sponsor The Redwoods Group. In 2023, there are more ways than ever for all attendees to participate in Philanthropy Live! It's as easy as 1 - 2 - 3!

1. Drop-In Project at the Hotel on Tuesday
2. Donate products you can bring with you or ship in advance
3. Sign up for an offsite community service project (there is an afternoon option for those who can't arrive in the morning)

Philanthropy Live! Projects
Times listed are times bus departs from and returns to the Marriott Marquis Houston.
Offsite project participants receive a Philanthropy Live! T-shirt and invitation to the Philanthropy Live! Appreciation Reception held Wednesday, April 12,
5:30-6:15 pm, sponsored by The Redwoods Group.
Project 1: Houston Food Bank
Tuesday, April 11 9:30 am–12:00 pm
(Advance sign-up & signed waiver required; bus transportation, water & snacks provided)
Over 1.1 million people in the Houston area are food insecure. The Houston Food Bank, the largest in the country, is on a mission to reduce food insecurity by collaborating with over 1,600 community partners including the Y. Together, the Greater Houston YMCA and the Houston Food Bank provide youth in Y after school, summer camp and outreach programs with snacks, hot meals, Backpack Buddies, and educational resources. Project volunteers will build Backpack Buddie kits that ensure kids do not go hungry over the weekend. Help Houston youth thrive!

Project 2: Weekley Family YMCA Community Garden
Tuesday, April 11 9:30 am–12:30 pm
(Advance sign-up & signed waiver required; bus transportation, water & snacks provided)
Participants in this project will revitalize the Weekley Family YMCA Community Garden by contributing to preventive maintenance needs. Support the Weekley Family YMCA in its efforts to connect growers of all ages to the land, the neighborhood and the community. Participant activities may include:
*Planters/Bed Maintenance: weed control, pruning, soil enhancement, and mulch
*Pathway Maintenance: edging, adding decomposed granite, and general maintenance
*Storage: assemble shelving, organize tools, and hardware

Project 3: (Young Professionals Network Project - Must be Under 40 to Participate)
Houston Zoo Beautification plus Dinner in the Gorilla Treehouse
Tuesday, April 11 4:30 –8:00 pm
(Advance sign-up & signed waiver required; bus transportation, water & snacks provided) Fee: $20 for dinner
Situated in the lovely Hermann Park, the Houston Zoo, home to more than 6,000 animals and over 900 species, connects communities with animals to inspire action to save wildlife and is committed to being a global leader to save animals in the wild. Project participants will have the opportunity to work on Zoo beautification projects for guest engagement and projects that enhance animal welfare.

Each year one project is designated for our Under age 40 staff and volunteer attendees for a unique chance to network and be of service. Participants will enjoy a box dinner nestled above the expansive gorilla habitat in the Nau Family Gorilla Treehouse. This intimate and exclusive space provides one-of-a-kind views of the gorilla and red river hog habitat. Advance sign-up is required.

Project 4: YMCA International Services 'Welcome Kits' Onsite Assembly Drop-In
Tuesday, April 11 Welcome Center (Brazoria Room) at Marriott Marquis
Afternoon: 2:30-5:30 pm
Evening: 7:00-10:00 pm

Can't arrive in time for one of the offsite projects? You can still be part of Philanthropy Live! this year with our special drop-in project during selected hours on Tuesday in the registration area. Assemble Welcome Kits for YMCA International Services Refugee Resettlement Program Newcomers. For decades, this YMCA of Greater Houston branch has been welcoming newcomers including refugees, victims of human trafficking, immigrants, and other vulnerable populations with the goal of restoring hope, building stability, creating opportunity, and changing futures.

Philanthropy Live! Donation Opportunities
Bring Them with You & Drop Off at Host Y Hospitality Center

YMCA International Services - Bring toothpaste, toothbrushes, mouthwash, shampoo, conditioner, hair spray, etc. for Welcome Kits (travel size preferred; any size appreciated)

Interfaith Ministries - Bring pet collars, toys, blankets, food, etc. One in four seniors lives alone and relies on pets for companionship. The Animeals on Wheels program delivers pet supplies to homebound seniors.