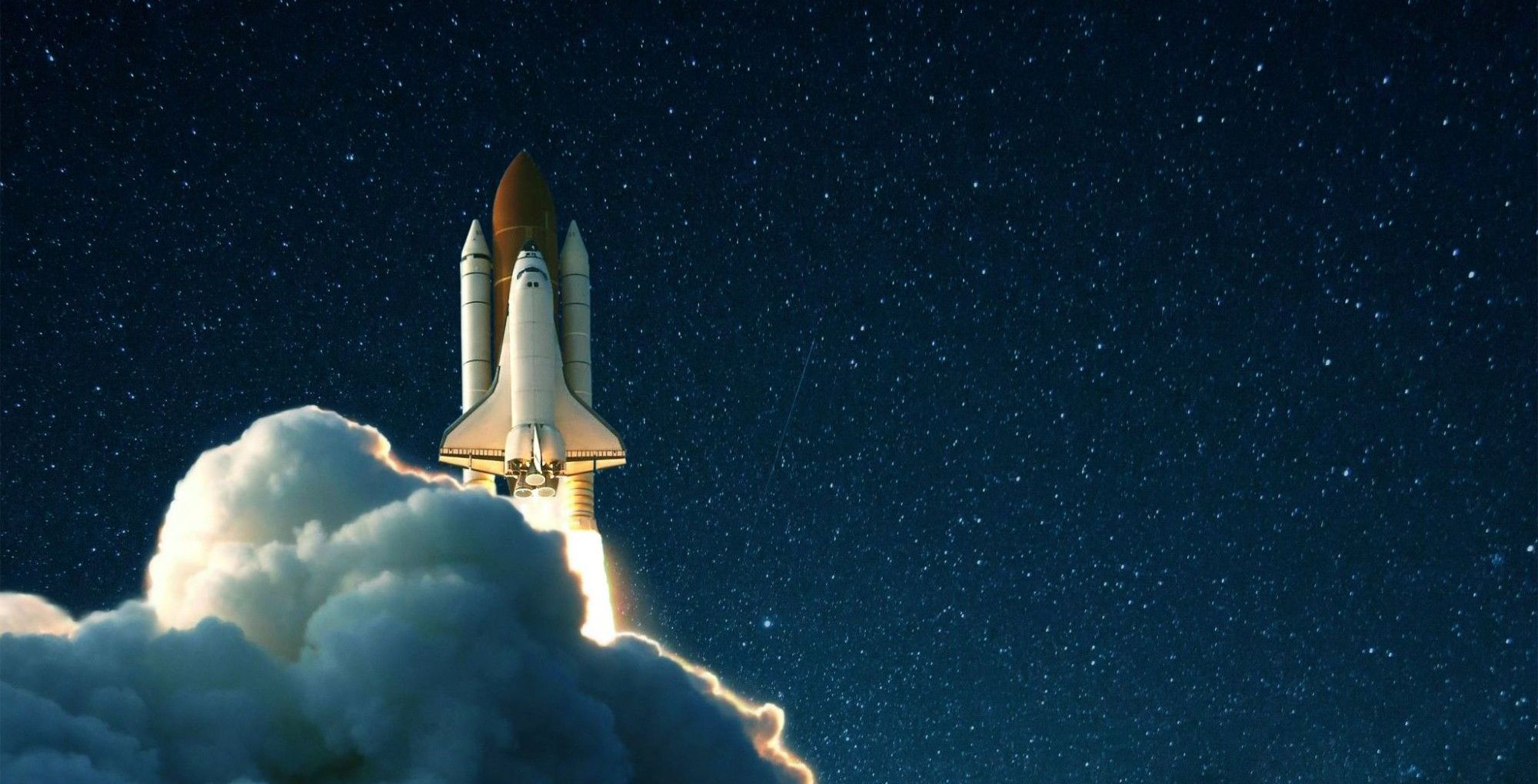 NASA Space Center Tour & More Sightseeing Ideas
You can arrive early on Monday for sightseeing, but Friday is the official day for sightseeing as part of your conference experience. Stop by the Host Y Hospitality Center (Booth 98)for assistance and information on area attractions during the conference. Use this link for planning your Houston visit before or after the conference:
Friday, April 14
NASA Space Center Tour
8:00 am – 3:00 pm (Bus Boards at 7:45 am) -Limited Spaces Remain
Fee: $85 (advance registration required; fee includes tour and transportation; lunch on your own)

What better finale for your NAYDO 2023 conference experience than touring the home of NASA and Mission Control? Enjoy a guided tour of the NASA Johnson Space Center and a private tram tour showcasing astronaut training facilities, Mission Control, and Rocket Park. Hear stories from a NASA Astronaut and learn about their space adventures.
"Intelligent fun" is how groups describe their Space Center Houston experience - a day when they've gone inside a shuttle carrier aircraft, explored NAYDO Johnson Space Center, seen flown spacecraft, and so much more.
Independence Plaza, presented by Boeing, an international landmark, allows visitors to enter the shuttle replica Independence, mounted on top of the historic and original NASA 905 shuttle carrier aircarft and then explore the giant plane. It is the only shuttle mounted on an SCA that the public can go inside.
Starship Gallery at Space Center Houston is home to multiple flown spacecraft and national treasures. Get an upclose look at some of the impressive artifacts that trace the progression of human space exploration – the Apollo 17 Command Module, a full-size Skylab Traiining module, a moon rock you can touch, and more!
Board the NASA Tram Tour and see history in the making. Stops include the newly restored Apollo Mission Control center, astronaut training facilities, and Rocket Park where you see the enormous Saturn V rocket. Walk underneath the new, twice-flown SpaceX Falcon 9 rocket. This is one of just two Falcon 9 rockets on display worldwide.
HELPFUL HINT: Check flight times and if you need to add Friday night to your hotel reservation at the Marriott Marquis, don't wait.

Sightseeing
A Host Y Hospitality Center, sponsored by Love Advertising, is available during the conference for assistance and information on area attractions. Booth 98 is right across from NAYDO Registration on Level 2.
Highlights near the hotel include Discovery Green, Avenida, Minute Maid Park, The Post HTX, Theater District, Aquarium, Downtown Tunnels, bikes for rent, Market Square, and the Truckyard.
Get Moving
Walk out the hotel doors into Discovery Green, a 12-acre multi-use park that always has something exciting happening. Spend happy hour listening to local musicians perform live on stage, browse and buy from local artisans
at monthly markets, and enjoy al-fresco dining around the area. An array of ever-changing art installations is scattered around this luscious oasis.
After undergoing a $ 58M project in 2015, Buffalo Bayou is now an outdoor haven for hiking, biking, art, and the Houston skyline's best views. The winding hike and bike trails are one of the best ways to take in the city. Visit at night and check out the famous bat colony.
Everything is bigger in Texas! Memorial Park is 1,500 acres, nearly twice the size of Central Park, and its central location in the heart of Houston makes it distinctive nationally. Jog, bike or take in the historical and natural sites on your visit.
Take a bike ride through the Central Business District. Look for two B-cycle locations on the cross streets of Crawford/Walker and Crawford/Lamar. You can even ride to our Tellepsen Family YMCA for a double workout. Routes and information. Check out exclusive bike tours and experiences.
Get your steps in indoors. The Houston Tunnel system is one of the city's best-kept secrets! Just 20 feet below street level, there are more than eight miles of underground tunnels, the most extensive tunnel system in the United States. Experience the history of our Downtown tunnel system and its modern corporate appeal, including a diverse range of dining options that resemble our city's incredible mix of international cultures: daytime and weekday only.

Museums
Houston's Museum District is the country's largest concentration of cultural institutions. Here you will find a collection of 19 museums. The Museum District is a destination with a variety of revolving exhibitions, art collections, performances, film series, and hands-on activities. Brimming with masterpieces, cutting-edge life sciences, history, and the latest contemporary artworks, the Museum District offers a wealth of inspiration and education for all ages. The museums are accessible by Metro Rail from the hotel.

Resources
Planning a trip to maximize your free time can be challenging. Browse select itineraries based on interest.
Find free things to do in Houston.
The Houston Experience Marketplace - You can find companies that curate tours from 1.5 hours to a full day and passes that include tours and venues.
Mural and Instagram Tour - Explore the city streets with a guided golf cart tour and cross paths with some of Houston's finest art and murals!


Dinner Options During Conference
Houston, the Culinary Capital of the South
Find out why Houston was this season's Top Chef host city. Houston has you covered from hole-in-the-wall favorites to headline-grabbing dining experiences with various cultures represented. Health & Vegan options can be found throughout the city, and iconic restaurants now offer specific vegan, vegetarian, Paleo, and gluten-free meals and menus.
Start here to explore Houston's culinary culture!

Network Receptions
Tuesday, April 11
4:15 - 5:30 pm
Enjoy appetizers with your favorite network and one option is to make plans to go out to dinner with some of your fellow peers.
Dine Around Discovery Green (on your own)
Tuesday, April 11
5:30-8:00 pm
Enjoy Biggios in the conference hotel or explore the the variety of other restaurants within walking distance of the Marriott Marquis for dinner. Tuesday is the perfect night to dine with your network group or others beyond your own YMCA. Make plans at your network's virtual get-acquainted session in March or at the reception onsite Tuesday afternoon. After dinner mosey on back to the 6th floor pool deck for drinks and networking. Don't forget to allow some time to stop by the Philanthropy Live! Drop-In Center in Brazoria on Level 2 to assemble a Refugee Welcome Kit along your way.

Up on the Roof for Drinks: The Stars at Night are Big and Bright (Deep in the Heart of Texas)
Tuesday, April 11
8:00-10:00 pm
Sponsor: Givebutter
Up to the Marriott Marquis Altitude Rooftop & Pool on Level 6 for amazing views of the Houston skyline where the Texas-shared lazy river provides the perfect backdrop for your photo-worthy cocktail with friends. (Cash Bar) Meet and Greet
new Y-USA Executive Vice President and Chief Development Officer Abby Rogers.

J-Bar-M BBQ Dinner
Wednesday, April 12
6:30-9:30 pm
Fee: $70 (requires advance registration; includes dinner and transportation) SOLD OUT
Located in the EaDo neighborhood, just east of downtown Houston on land that's been family-owned for over a century,
J-Bar-M BBQ marries high-end design with a menu from the city's top pitmasters and chefs. The restaurant's name is a take on a traditional Texas branding iron with initials representing John Toomey and his late wife Michelene Guseman Toomey. His goal was to do something different by creating an elevated BBQ experience and steakhouse classics with a beer garden aesthetic. Weather permitting, we will eat in the sprawling outdoor beer garden with its stage for live music and the perfect selfie spot - The BBQ Mural - a tribute to the city's historic barbecue joints that laid the groundwork for it all.

Wednesday is the ideal night for a delegation dinner. If your Y is not planning to do that, consider this NAYDO group option or watch for list of restaurant suggestions in the Advance Packet you will receive in early March.

Rodeo Roundup at The Rustic
Thursday, April 13
6:00–9:00 pm
Sponsor: Daxko
Fee: $50 for guests (Attendee cost included in registration fee)
Includes enough food for a light dinner, beverages, cash bar and entertainment
Yee-haw! Giddy up and get on down to the Rodeo Roundup Thursday Night Party. Festivities include enough food for a light dinner, beverages, a cash bar, and entertainment. As we saddle up on closing NAYDO 2023, put on your boots for a Texas hoedown at The Rustic, a classic American Southwestern bar. Join the stampede and begin the evening with artisan bites and libations in a warm and welcoming environment. Then, mosey over to the Armadillo Races, a Texas tradition! Take a photo with a live Texas Longhorn, dance to a live band, eat and drink some more! The Rustic is walking distance from NAYDO hotels, so you can arrive or leave as you please. Ride-share options are available, also. The cost of this event is included in your registration fee, but be sure to stop by the Daxko booth to pick up your entry ticket to this great event.
The advance packet will list restaurant options for dinner on your own.
Need recommendations on restaurants for a group dinner? Contact Marie Arcos who will be happy to help you.