Young Professionals Program
Application Deadline: December 4, 2019 **
Sponsor: Gro
Program Chair: Bruce Ham, YMCA of the Triangle,
bruce.ham@ymcatriangle.org
2019 Alumni Coordinator: Abby Waeiss, YMCA of Greater Indianapolis, awaeiss@indymca.org
Program Advisor: Erica Halpern, YMCA of Greater New Orleans,
ericah@ymcaneworleans.org
The Young Professionals Program offers NAYDO Members who are YMCA staff between the ages of 21 and 31 a unique and exceptional conference experience focused on networking, professional development and mentoring.
Through this program, NAYDO Young Professionals will set personal goals and outcomes for their time at the conference, connect with peers and mentors from around the world, increase capacity to deliver on philanthropic goals at their Y and deepen their understanding of and commitment to a culture of philanthropy. For the supervisors of young professionals, this is a unique opportunity to invest in young staff members to advance the culture of philanthropy through a new generation of professionals.
Since its inception at the NAYDO 2010 Conference, 240 young professionals have completed the program. See if you know any of our active Young Professionals Alumni on the
YP Alumni Roster
.

Young Professionals – As a result of your participation you will:
Receive priority consideration if you apply for conference financial assistance.
Determine personal goals and outcomes for the conference with your supervisor
Receive a recommended customized schedule of workshops to attend based on your goals
Have the opportunity to participate in a pre-Conference (Wednesday) Philanthropy Live! Project 3: Field of Greens with other staff and volunteers under age 40
Be recognized for completion of the program as a member of the Class of 2020 if you attend the required sessions outlined below.
Supervisors – As a result of supporting a Young Professional's participation you will:
Cultivate more committed, engaged staff with the potential to positively impact staff retention rates
Provide training opportunities at no additional cost to your association through webinars, mentoring opportunities and peer networking
Build capacity of staff to understand, articulate and deliver on philanthropic goals of your YMCA
Have staff with enhanced professional skills including goal-setting, organization, public speaking, fundraising and more
Support staff development assisted by external specialists
Increase visibility of your YMCA through recognition at NAYDO conference
Required Sessions if selected for the program:
Wednesday, April 1
4:30 - 5:30 pm Power Hour - Orientation for Class of 2020
Thursday, April 2
8:15 - 9:00 am Hot Topics -Round A
Friday, April 3
3:15 -4:15 pm Philanthropy Forum for Class of 2020 (during Round 7)
Wednesday, April 1
9:30 am - 12:30 pm Philanthropy Live! Project 3 --exclusively for attendees under Age 40; highly recommended for Young Professionals Class of 2020
Wednesday, April 2
6:30 - 7:30 pm Under 40 Social for both staff and board members
Thursday, April 3
9:30 - 10:15 am (Round B of Hot Topics) Mentoring Opportunity
Created by NAYDO Young Professionals Alumni, the Mentoring Session is designed to give young professionals the opportunity to strike up an informal conversation with inspirational leaders whom they may otherwise not be able to connect with during the conference. Seasoned Y professionals and retirees from the YMCA Movement volunteer to be mentors.
Download the 2020 Young Professionals Program Application
***Application Deadline: December 4, 2019

Once it is past this deadline and if you have unique circumstances that caused you to miss it (example: new hire), contact the NAYDO Office at info@naydo.org regarding late application options.

Questions about the program?
Contact NAYDO Office
or
Bruce Ham, Young Professionals Chair, bruce.ham@ymcatriangle.org
or
Abby Waeiss, NAYDO Young Professionals Alumni Coordinator, awaeiss@indymca.org
---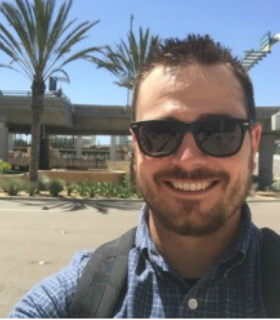 "NAYDO exposed our young professionals to the world of YMCA professional fundraising. I was able to connect with Tom Madeyski, Ken O'Kelley and John Duntley and get engaged in the camping committee. This is great exposure for a young professional as well as a great opportunity for these men to mentor the future generation of YMCA leadership."
Max Clark
YP Class of 2017